If you are gaming addict you must know that gaming is more fun on bigger screen. If your screen is not up to date, broken or have fade colors, you will lose all the charm of gaming. When you are spending a lot on gaming, then why shouldn't enjoy it at its best. Spend a little on Gaming monitors as well. In the market there are a lot of gaming Monitors with several different features. I have gathered information about 4 best gaming monitors with HD displays and fare prices. Lets have a look on them.
BenQ EX3501R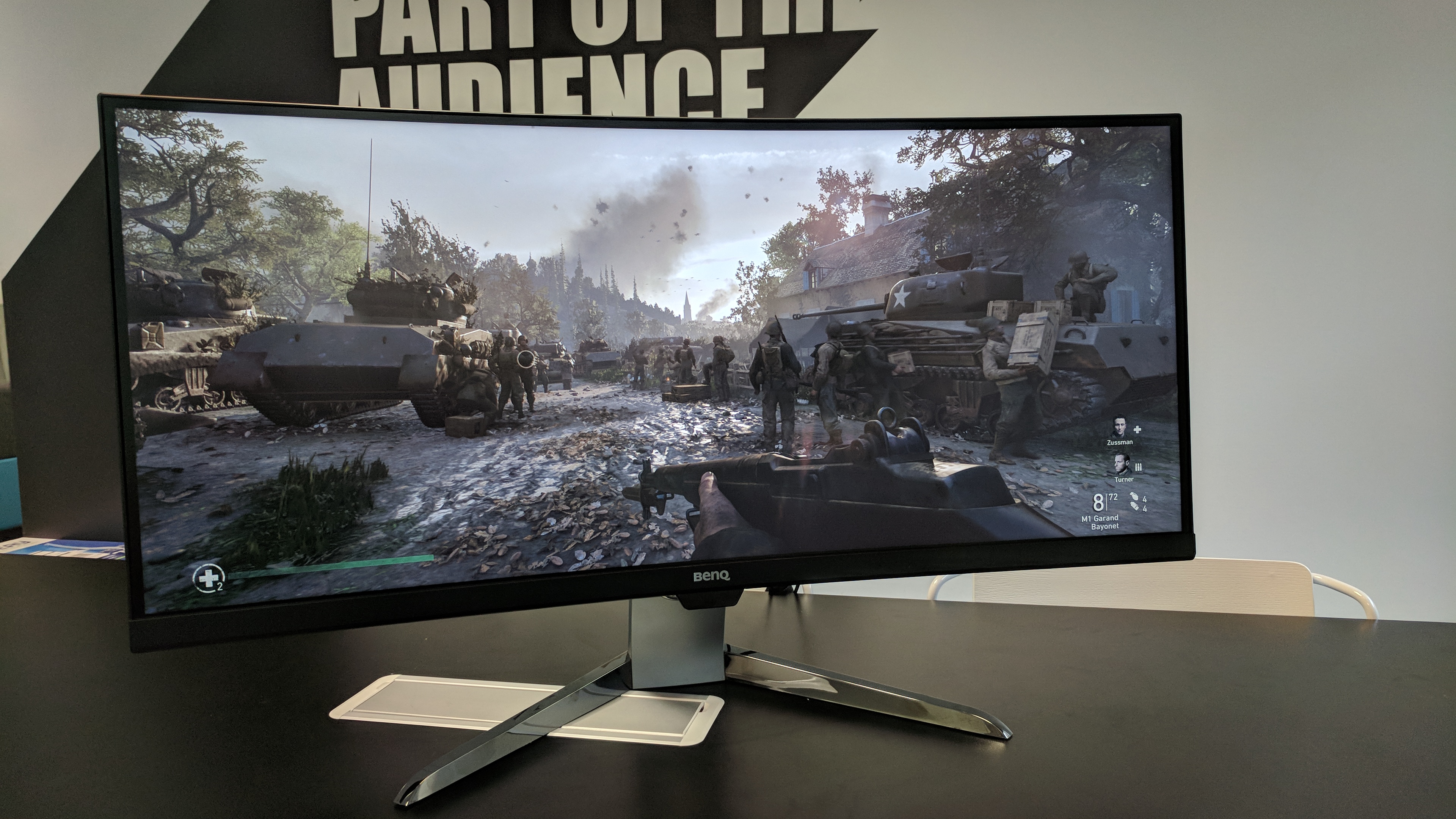 Well this gaming Monitor is top of the list because of its ultra HD display and wide screen. The colors and sounds is so perfect that you will surely enjoy your game to the next level. It has special curves that make it look more attractive. This monitor comes with screen size of 35 inches and with resolution 3440 x 1440. Its weight is 23 pounds with brightness of 300/cdm2. You can also adjust the brightness according to your eye comfort. This monitor Is also named as "Video enjoyment monitor. When you will turn it on for the first time you will see why I am saying this. People are little worried about its price. As it cost $799 at Amazon. But i assure you it worth every penny. You will not regret after buying it. I am sure if you will agree with me or not but everything has some PROS and CONS. I am listing down its advantages and disadvantages so you might have clearer picture while buying it.
PROS:
It has great Screen size.

HD display with HDR colors.

Customizable.
CONS:
Menu is little tricky. You will take some time while understanding it.

High price.
ASUS ROG Swift PG279Q
ASUS is my all time favorite company when I talk about gaming products. It is producing right gaming products at right time hence gained trust of all its users. I have seen gamers making choices between picture quality and refresh rate. ASUS thankfully brings an end to this confusion. ASUS ROG swift comes with HDR display with refresh rate of 144Hz. Isn't that amazing? It has more vibrant colors and better angles to enjoy your gaming at its fullest. It has wide screen of 27 inches with resolution of 2560 x 1440. Well according to me the biggest drawback of ASUS ROG Swift is its price. People believe that it is shit expensive and why to waste so much money just for gaming. Everyone its better to buy reliable things once, than changing your cheap monitor every 6 months. It costs $849.99 on Amazon. I hope you will not regret after buying it.
PROS:
Highly fast. It is one of the fastest monitors currently present in the market.

More vibrant colors.

Wide screen.
CONS:
Expensive

Requires graphic card if you want to use G sync.
ASUS MG279Q
Right now, no other computer can beat Asus when it comes to gaming. It is the best monitor which provides free sync display. This monitor comes with screen width of 27 inches and resolution of 2560 x1440. The weight is also decent. It weighs only 15.9 pounds. Like above gaming monitor Asus MG279Q offers refresh speed of 144Hz but because it has free screen sync therefore it cost little low as compared to the previous one. Its available at low price of 479.9 $ on Amazon. So you will feel relaxed while buying it because having the same fun in lesser price is more appealing.
Let's not ignore its IPS screen technology that shows vibrant colors even if you are sitting off angle. It takes very less space on your desk because it is quite thin with very sharp edges and curves. You can also connect different inputs at once like gaming console. In short it is a great gaming monitor and is surely going to make you feel relax while you are playing. Lets have a look on PROS and CONS of ASUS MG279Q.
PROS:
Very good picture quality.

Good display even at off angles.

IPS Screen with refresh speed of 144Hz
CONS:
Lacks blur reduction mode.

Adaptive refresh range is limited. i.e 30Hz to 90Hz.
Acer XR382CQK
Forgetting Acer in the list of Best gaming Monitors 2019 would not be fare. Acer XR382CQK deserves to be at number 4 when we talk about best gaming monitors. Well Acer has a very wide screen of 38 inches with very sleek curves and edges that make it look stunning. Playing CS, GTA, or any other game on the beautiful looking screen increases the charm of game too. This 23.6 pounds gaming monitor comes with resolution of 3840 x 1600. Like above monitor Acer also have IPS screen that enables gaming with vibrant colors and brilliant display on off angles too. But let me tell you that it is the most expensive gaming monitor till now demanding over $1000. I guess it will worth it, as you don't need to upgrade your monitor every now and then.
PROS:
Extra wide screen with vibrant colors.

Free sync of 35Hz.

Refresh rate of 75Hz.

Perfect view at off angles.
CONS:
Very Very Expensive.

Though it has good resolution but requires beefy GPU as well.
Conclusion:
You will find hundred of gaming monitors in market right now. But how can you spend your money without knowing it goods and bad. A little research doesn't hurt. So for your ease Above I have mentioned the best gaming monitors that you should prefer in 2019. Though they will not meet all of your expectations but I hope you will love gaming more after buying one from them. In case you have some other suggestions or updates regarding Best gaming Monitors 2019. Feel free to share with us in comment section.
99Tech
Average rating:
1 reviews
Jan 8, 2019
Review!
Thats why my games were lagging. Now looking forward to get any of these monitors well Thankyou so much for solving my big problem!